A Chemical Engineering Student Gives India's Discarded Flowers a Purpose
Hang on for a minute...we're trying to find some more stories you might like.
Have you ever thought about what happens to flowers at religious ceremonies, weddings, or festivals? Parimala Shivaprasad, 27-year-old PhD chemical engineering student, realized the surplus amount of flowers that were wasted in India and wanted to continue their purpose.
Parimala recently launched her own company, Retra, which means fragrance in Sanskrit, that will collect the discarded flowers, extract their essential oils, and use the body of the flower for compost. A first run of this project has been funded by the University of Bath and will be completed at a local temple.
The flowers, that are so abundant they are said to contribute to a third of the country's total solid waste, are also causing damage and harm to the country's waterways.
The student explains this by explaining, "Our lakes are suffocating thanks to the algae bloom caused by the discarded flowers."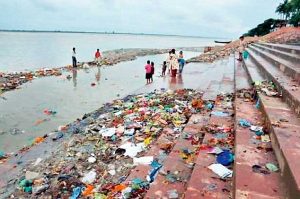 Parimala's project is also providing employment to the local women and a share of the profits is going to the temple where the pilot run will be completed. She also plans to give the compost of flowers to the local's gardens which would carry out the purpose even further back into the Earth instead of in the already polluted waterways in India.